Maris Sidenstecker I
Co-Founder of Save The Whales
1935-2023
Your legacy will live on.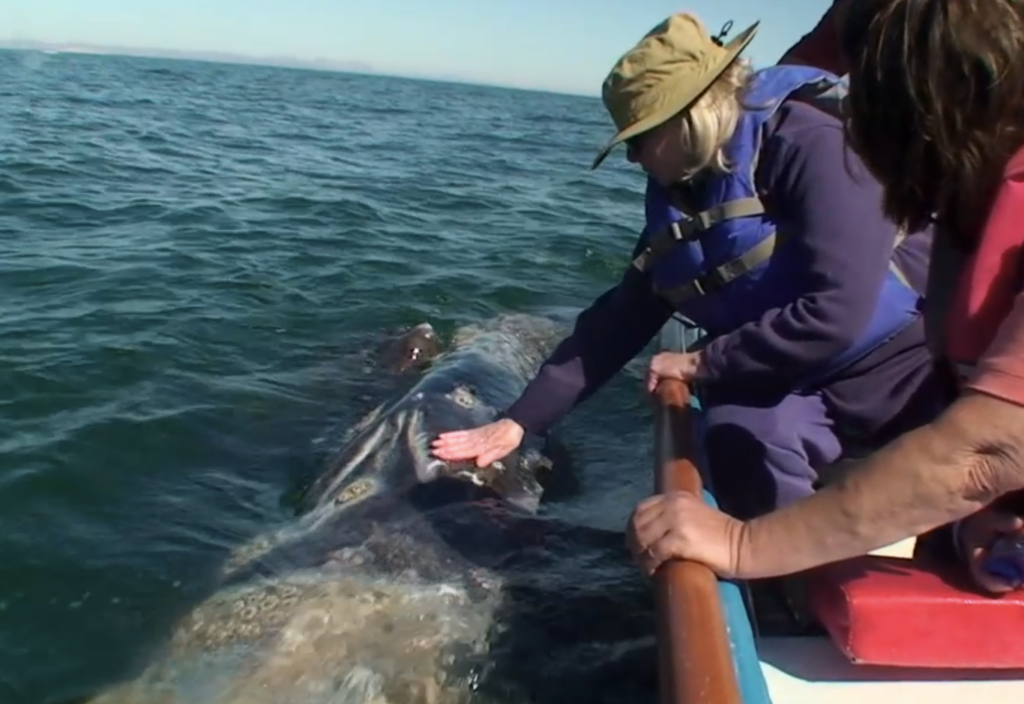 Save The Whales announces the passing of an indomitable force for whale protection.
We have lost our co-founder and longtime crusader, Maris Sidenstecker I. 
Maris I died peacefully at home in Monterey County, California, surrounded by loved ones and humpback whale songs, after a brave and valiant fight with cancer. She was 87.
Save the Whales began when her daughter, Maris II, designed a t-shirt to promote the cause of saving whales at the age of 14. Maris I supported her daughter's interest in whales. She was a single mom, and began devoting her weekends to selling t-shirts with her daughter at community fairs in Los Angeles, California. Soon, her daughter began doing TV appearances and radio interviews to educate the public about commercial whaling.  In 1977, Save the Whales was incorporated as a nonprofit organization. During that summer, they took a boat trip to Puget Sound, Washington to observe orcas in the wild and assist Ken Balcomb's organization by photo documenting them in the wild. This solidified for MII that she would become a marine biologist and set the trajectory for their life-long mother and daughter commitment to the whales and to the organization.
In the 1980's-1990's, Save the Whales had a small office in Venice, California. They began their unique hands-on educational outreach program to schools, spoke to the public about dolphins dying in tuna nets and dolphin safe tuna, organized beach cleanups and community activities.  Maris I's proudest accomplishments include:
Preventing the U.S. Navy from detonating 269 "Ship Shock" explosives in waters off of Southern California in prime whale feeding grounds. The lowball estimate was that 10,000 marine animals would have died including endangered whales. This unprecedented case has inspired other lawyers and organizations to continue the legal battle to prevent this from happening in the future.
Stopping Mitsubishi's plan in conjunction with Mexican and U.S. environmental groups to expand salt mining operations into the fragile San Ignacio Lagoon, Baja California − the last undeveloped gray whale birthing lagoon in the world.
Educating over 340,000 students about marine life. No one action will ensure the safety of whales for all time. This is why Save the Whales devotes its energies to inspire children through its innovative hands-on program, taught by marine biologists, which brings whale bones, marine mammals artifacts, and conservation messages to the classroom. Emphasis on reaching culturally diverse, underserved children in disadvantaged schools.
Bringing awareness about the inhumane effects of cetaceans in captivity.
Providing website information and phone support to assist people locally and globally to obtain help with distressed or stranded whales.
Maris I fought relentlessly to save the nearly extinct vaquita porpoise. For over a decade, she was focused on partnership efforts with national and international organizations to protect the vaquita that only lives in a small range in the Sea of Cortez, Mexico.
In 2006, M1 moved to Santa Cruz County, CA and continued the work with MII on Save the Whales who was now in Monterey County, CA.  She remained in Santa Cruz County until the last 3 years of her life when she moved to Monterey County.
For 48 years, Maris I nurtured a path for others to follow. A wonderful writer, she developed the whale and marine mammal profiles for the Save the Whales website as well as the newsletters. She cared deeply about nature, wildlife, and animals. Her creativity was expressed in her enamel jewelry depicting fall leaves and endangered animals. In her private life, she rescued cats, dogs, and turtles and gave them a loving home. Her compassion, strength, and inspiration are instilled in those that knew her and will be carried forward.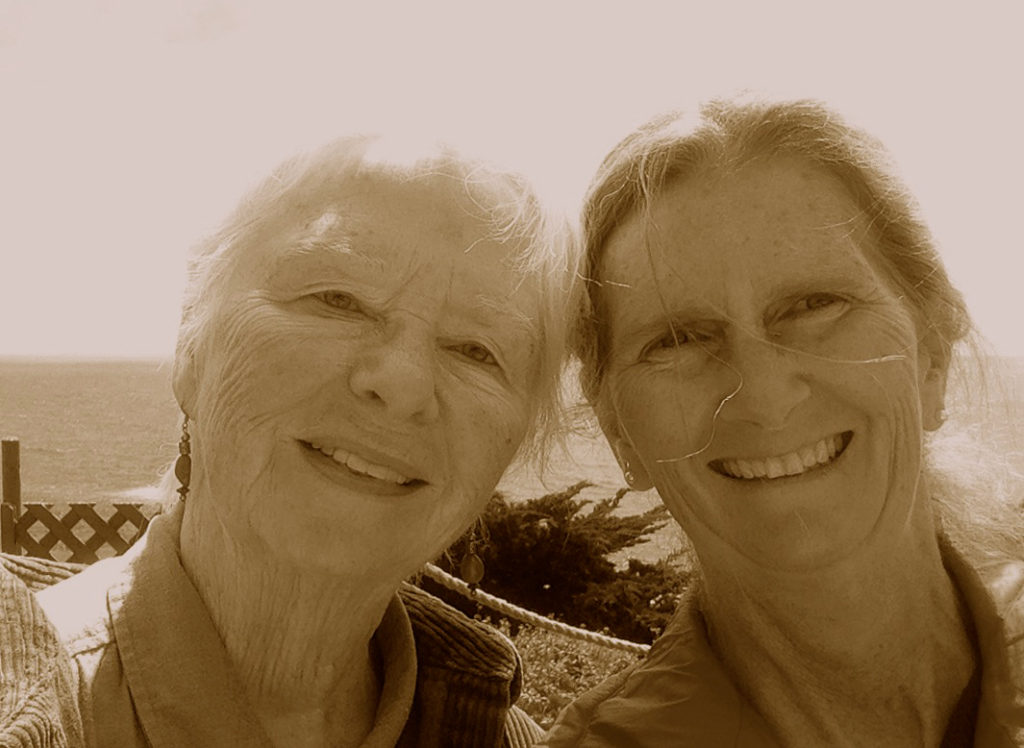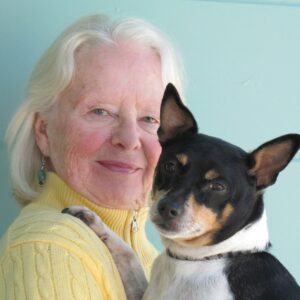 ---
A Memorial Fund has been established in honor of Maris Sidenstecker I.
Donations will be used to carry her vision forward for future generations.
Click here to Donate in her honor. (Make sure to notate that the donation is in Memory of Maris Sidenstecker I.)
---
Memory Board
We have created a memorial board and respectfully welcome you to share your messages and memories of Maris. (If you have any questions or concerns or if you have more than one photo, please email brianne@savethewhales.org.) 
---
It was a treasure to have known Maris I. She was a strong and steady force in the protection of whales and their habitats. Her efforts in educating youth will exponentially ripple through the future and continue to influence people to keep on fighting for the whales and their habitats. Maris I now that you are connected to the higher levels of the universe, keep guiding the whales to thrive forever. - Laura Thompson Olais
---
Maris I was an amazing human. She was so incredibly passionate about the whales and their habitats and made remarkable waves in protection of them. Her smile was contagious and her love for animals was unmatched. I am honored to have known her and she will be missed dearly.  - Brianne Spiersch
---
I am so, so sorry for the loss of Maris 1. She was a warrior and an inspiration. She launched me into whale litigation in 1994 with the Ship Shock case, and I have never looked back. Maris 1 and Maris 2 have been such a formidable combination. With deepest sympathy and warm regards, Joel Reynolds
---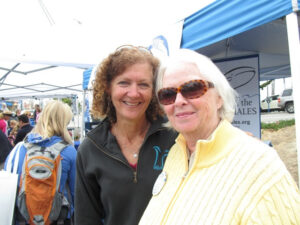 I have been honored to know Maris1 for over four decades. She was a friend and another mother to me. Her dedication to the whales and to Maris2 was inspiring as I witnessed the weaving of their two lives together toward a common goal. She was a matriarch and a brave warrior woman who never backed down on her beliefs as she forged ahead with integrity laced with humor and kindness. Maris made me laugh in the most difficult or mundane times and always thanked me for any little thing I might have done. I will miss her dearly and know her ways and spirit will stay with me forever. Peace to you, Maris! - Mary Cunningham-Welsh
---
It was an honor to count Maris 1 as my friend for 25 years. We met through my friendship with Maris 2. I was awe-struck by the work they were doing. I loved her sense of humor, her views on world events, her ethics, and her determination to continue her work to help whales for many decades. She was an inspiration, and her work lives on.- Judith Pynn
---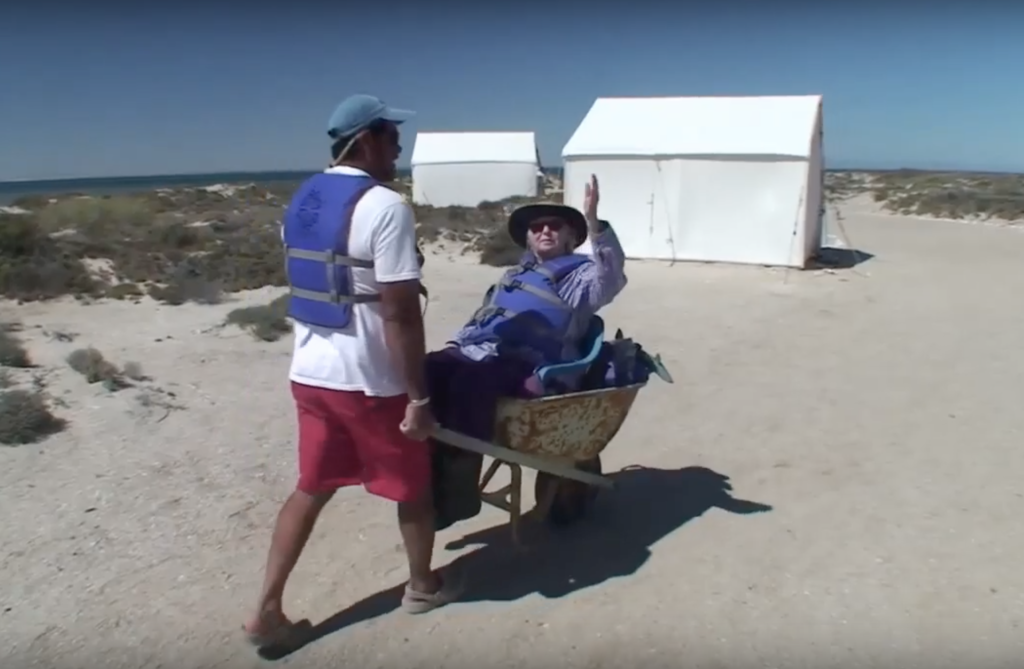 Maris I and Maris II have both been lifelong advocates for whales and for nature in general. I had the pleasure of going on a dream gray whale trip to the San Ignacio Lagoon with Maris I and II. Even though Maris I was having serious problems with her knee, she was determined to participate in this adventure. On one of the days, the tide was especially low, so Maris I needed help getting across the mudflats. We were all entertained when she agreed to be taken to the boat in a wheelbarrow. She graced us all with her queen of England wave as she was transported to the panga in her elegant wheelbarrow chariot! - Sally Bartel
---
R.I.P. Maris - You were a beautiful, creative and compassionate lady in your life. So inspiring and delightful to be around. I love the dragonfly you made that hangs upon my wall. I see it every day and it reminds me of your knowing smile and wisdom you shared with all of us. I know you're at peace and smiling now. Your friend forever, Robert Shaw
---
Maris was my dear friend for sixty four years. We were room mates for several of those years, a short time in Chicago then in San Francisco. Maris always had a lot of courage and determination, and those attributes were put to work into Save the Whales and the reason she was able to achieve so much. She took the cause so much to heart and I did not always know quite the full extent of her success , but always knew of her love and dedication. Her home was always full of dog and cat rescues. She was a Big Mama to them all, taking care of them with a lot of love, in sickness and in health. Maris was a very special person and know she is somewhere with all of those wonderful creatures of all species that meant so much to her. Peace and Blessings to you Maris, you are missed. - Sheila de Meurisse
---
It is a sad day when someone with so much passion for marine life conservation and all living beings passes. It has been a pleasure to work with Maris I on the STW BOD, her dedication was steadfast and enduring. I love the photo and Queen's wave from the wheelbarrow – God save the Queen! With love and admiration, Deidre Sullivan
---
May your soul float along the shores and ride with the whales. May we feel the oceans mist and remember your dedication and drive. May we feel the wind in our hair and remember how you made such great changes in the world. May we move forward as stewards like you and fight for our oceans and care for our planet. Thank you Maris for all that you did. The ocean will miss you, dearest one!- Kristy Chettle
---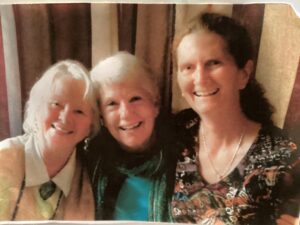 Maris 1 is one of my father's Biesecker cousins, so we heard many tales of the bonds between their families for much of my lifetime. Unfortunately the distance between Pennsylvania and California prevented us from having much face to face time together but we followed the growth of her Save the Whales successes and advances as they added up! I remember wearing some of those one-of a-kind Save the Whales tee shirts proudly! Maris1 was someone I always admired and loved for her positive and joyful presence! She amazed me with the things she'd remember from calls and notes we shared. One of our best times was a dinner we were able to plan while I was visiting California - it was like we'd been sharing together frequently! ( see photo) Her bright smile and genuine interest in whomever she was with made every meeting feel extra special! Even in her last months when we spoke she asked about my children by name even tho they had never met. One of a kind and beloved 'aunt' - how blessed I was to have had her in my life! How grateful I am for her determination and indomitable spirit as she fought for whale-rights and protection! We miss your love and spirit - may it inspire us to assist Maris 2 in taking up your cause. You are/were deeply loved.- Suzi Wyckoff
---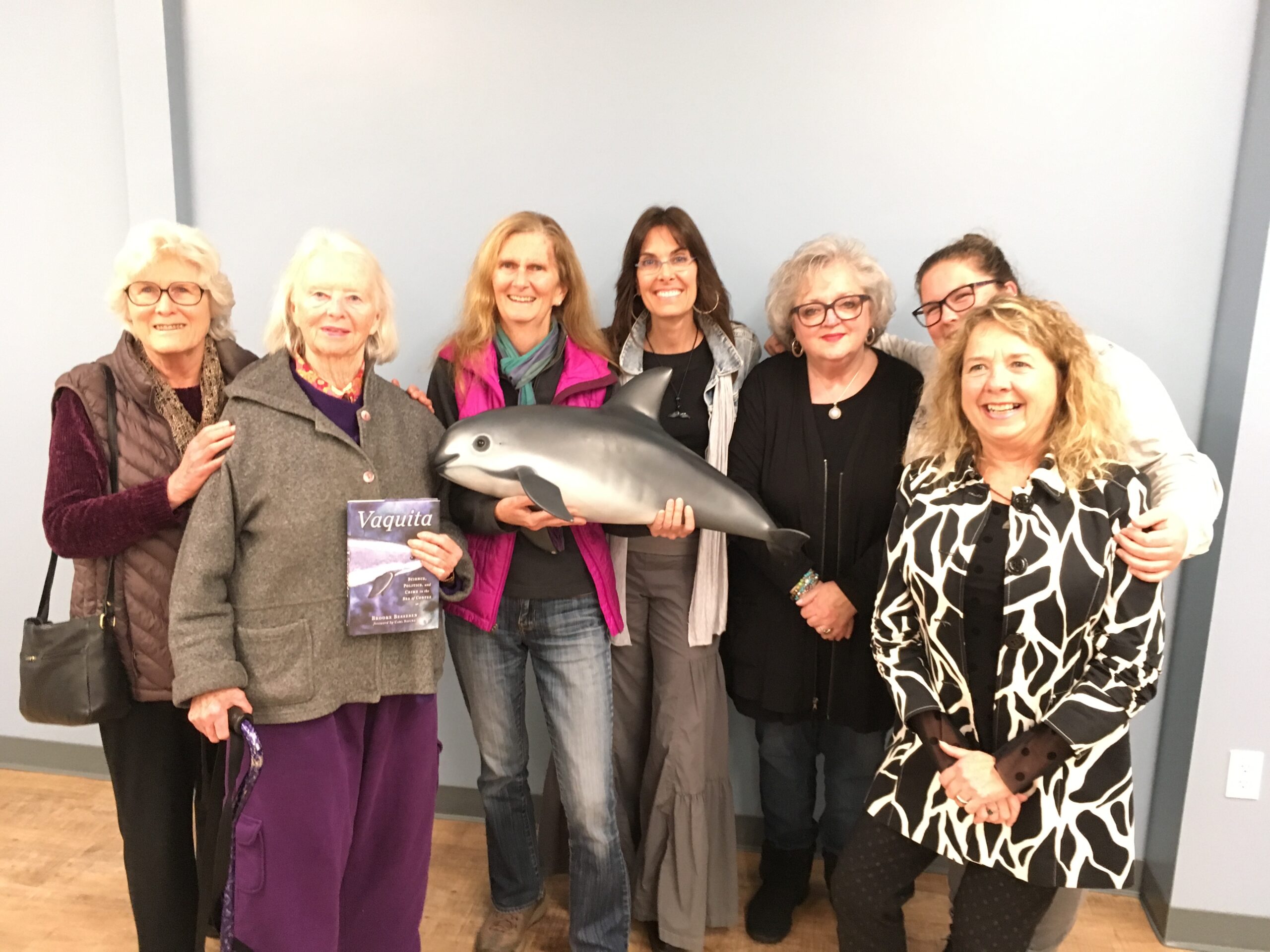 Maris Sidenstecker 1 was an inspirational and loving being of all living creatures. I learned about her and her dedication to whales with her daughter long before we met in person. When we did connect, it was over her passion for the vaquita porpoise, which never ceased. Maris's legacy will live on. Thank you for gracing us with your brilliance and dedication to better lives for whales.- Diane Glim
---
M1, it was so inspiring knowing you and working with you. I am especially grateful for your unwavering dedication to saving the vaquita. Thank you for everything you have done to help the whales and their marine mammal cousins, you truly made the world a better place.- Cheryl Butner
---
OH heavens. what is not to laud? Maris' departure from Earth with all its Ocean marks the passage of a water warrior. M1 and M2 are an incredible mother -daughter team. M2 has been there for M1 every step of the way-and vice versa. I met them in 2006 when my 11 year-old daughter sent in a poem to their "Save the Whales" competition. the Poem was : " The smallest airport in the world."( Re: Baja, MX, San Ignacio Laguna, where our family went to touch gray whales--Thanks in large park to Maris). Those two made a huge difference in the survival of many marine mammals. Maris and I become pen pals. She was so smart and clever with words. Our family went to Monterey and met them for lunch; toured Robertson Jeffers hand-made stone house in Carmel- by-the-Sea. Maris and I became fast friends, long distance, ever since. It is so incredible that the mom Maris and daughter Maris founded STW many years ago. Focusing in helping animals, fighting legal protective battles and educating children about marine mammal essential necessity and endangerment was their mission. . M2 has now become a friend as well. updating me on M1 illness. Maris I could be irascible, irritable, funny and sarcastic. she had an edge that she employed when necessary. She reminds me of Kathryn Hepburn in a way. She fought, and she often won. I will miss her. The world is a little dimmer with out her.- Shelagh Smith
---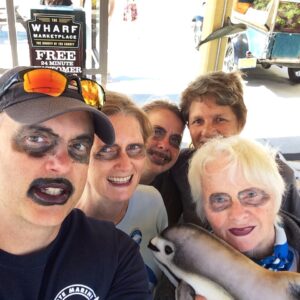 Maris I, Thanks for all you did for whales and cetaceans around the globe. I enjoyed our conversations and truly appreciated your support on my journey with learning more about Vaquita and my ideas to aid in their protection.- Dan Albro
---
I'm sad that I didn't get to know her better in her earlier life. She was a kick in the pants. She had a wry sense of humor, which I enjoyed very much. I still get choked up thinking that she's not around anymore. I really wish I had more time to know her even better. She was passionate and caring for those she loved: her daughter, the whales, and Henri (her dog). She was beautiful and strong willed. She was dignified and never lost her self-respect. She was a family woman and good friend. She received many photos and cards from family, friends, and STW employees and colleagues. She treasured them. I'm glad we went through them before it was too late. We laughed a lot and shared feelings too. My life was enriched by knowing her and allowing myself to be vulnerable to love her. M2, I'm so sorry for what you're going through, and have been for many years. You were, and are, a very good daughter. You are giving her all the respect that she's earned. I'm confident that she's looking down with pride and love. I'm holding you close in my prayers as you go through this difficult chapter of your life. Her spirit will stay with you always and God will help you when you need it. Believe me. Blessings are there in many strange ways when you least expect them. Be on the lookout because earth angels are there for you.- Karen Harris
---
Maris was like a second mother to me. She always made me feel at home with her warmth. Maris had a fantastic sense of humor and there was a lot of great laughter when with her ("Mr. Seersucker" for example). She was a soft spot to land in an often hard world. She will be missed. - Beatrice Fowler
---
I never had the pleasure of meeting Maris 1, but reading about her legacy and saving the whales was incredible and inspiring. - Susan Sidenstecker
---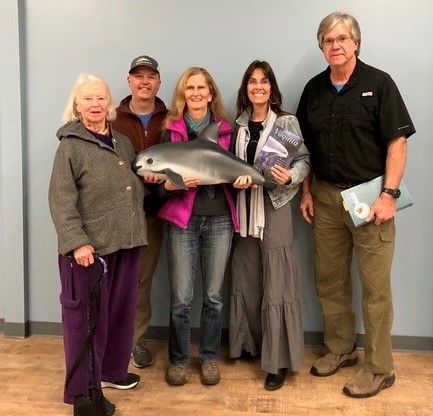 Maris' ability to affect positive change is legendary. As a schoolgirl in the 1970s, the Save the Whales campaign introduced me to the plight of cetaceans and was my earliest inspiration to help protect them. So, meeting Maris as an adult was an absolute honor. Indeed, this photo marks a special memory from my book tour for Vaquita—standing with both Maris I and Maris II, and also Tom and Dan, an iconic team of biologists, educators, and conservationists. Maris proved that we CAN make a difference. I am forever grateful for the generations she empowered (including mine), the seeds of hope and fortitude she planted, and the majestic whales who still grace our planet because she cared. She has passed us the torch... Onward! - Brooke Bessesen
---
I did not know Maris I personally, and reading about her incredible contributions to working toward saving whales and the environment is humbling. Save The Whales has had an enormous impact on education and protection of our marine brothers and sisters. I met her daughter Maris II while I was Assistant Director of Friends of the Sea Otter in the early 90's. Our paths have crossed many times since then in facing environmental challenges locally, and I have a deep appreciation for her commitment, never knowing she was one of two very special people. Please add my thanks and honor to Maris I as a pioneer advocate, an environmental warrior and true leader, who led by example and commitment, with love.- Susan Schiavone
---
Maris I will be greatly missed. She was an amazing proponent for whales and marine conservation for most of her life. Her passion and commitment have been demonstrated through her thoughtful reflections and well researched missives in newsletters, articles and petitions on behalf of whales, including the recently extinct Vaquita she worked so hard to save. In addition to her commitment to STW, she was always surrounded by her beloved dog and cat rescues who were so lucky to fall into her care. She lives on in her daughter, Maris II, whose unwavering determination has accomplished so much to make the inhabitants of our ocean and the ocean itself a better place. - Carolyn Skinder
---
Remembering meeting and seeing you both at craft fairs. I treasure my poppy pin and the other lovely pieces I purchased for gifts. They're bits of beauty, shared with best friends. Your work is more important than ever before as we move industry into offshore waters. We all need to step up to Save the Whales. As their existence goes, so does ours. So sorry for your loss, M2. - Sheila Bowman
---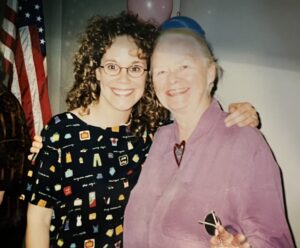 We are blessed to have had Maris 1 in our lives. We first met in 1995 when we (Marsha and M1) worked together, which we continued to do for nearly 7 years. M1 was one of the most special people we've ever had the opportunity to know. She made a tremendous impact on my (Marsha's) life. I have so many memories - from our conversations about whales and sea-life, nature, saving the environment, dogs, her beautiful enamel work (photo of an early heart pin) - to being snarky together about some work stuff, politics (thank goodness we were on the same team!) to laughing and talking about just about anything! (photo from our working days in the '90s) We grateful that we spent the day with her when we were in Monterey a couple of years ago. We laughed and ate and caught up - we were together for hours and it was perfect. It was a highlight of our short vacation to the area. (photo from our June '21 visit) What a legacy she leaves. Her memory will always be a blessing. - Marsha and Jeff Rothpan
---
We are very sorry for your loss Maris. Your mum was a lovely lady. - Louise & Seamus McNamee (Mccabe) from Ireland x
---
Maris (and Maris 2) it was such a meaningful blessing to meet you, and share some precious moments in these last few years. In our society, which can be so cruel to the other beings we share the sea and land with, it is always special to meet a kindred spirit. Your love of life, your love of whales, are an inspiration. Your goodness, your love, and your advocacy will continue to ripple throughout the world, especially the waters, and will continue. The world is a better place due your life and work. - Chaplain Andrew Bear
---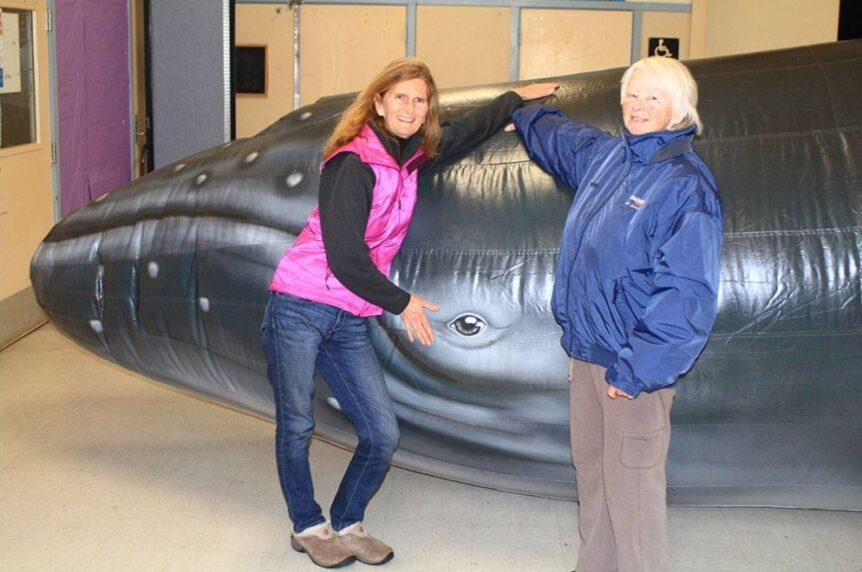 I started my work with Save the Whales as a volunteer and then an Educator, working mostly with M2 but always knowing M1 was the pillar of Save the Whales with M2. She truly had the soul of a whale and voice for so many animals. One of my deepest memories of M1 is with Dee our Beautiful Whale. The time designing and focus on detail, it truly reflects her passion. There were few of us there when we first unwrapped Dee and it was very special. Focusing on all the details to be as true to real life as possible so students could learn as much as possible was awesome to witness. This helped us build the extremely special program that is Dee. Which she has done in her life and reflects in everything she did! I always enjoyed watching and learning from her. You are missed but you're passion lives on in all we do from those that you touched in life!- Amanda Good
---
Maris 1, a colleague I met in 1995, was a beacon of kindness. More than her love for nature and unique artistic talent, it was her care for others that truly stood out. She touched lives, including mine, creating an atmosphere of compassion and empathy. She was more than a friend or a colleague - she was someone who genuinely cared for people. She was a proud mama of Maris 2 and as a new father, I took from her, much wisdom that she imparted about parenting and life. I feel lucky to have known and worked with her. One of the most important roads in the Middle East was Via Maris, the way of the sea. Maris 1 has helped build a new caring Via Maris, perhaps as, or more significant, than the ancient one. May Maris 1's memory be for a blessing. — Pini Herman
---
Maris was one of the first ocean heroes I looked up to and continues to greatly inspire me. Her passion for protecting marine life was truly contagious and lives on as we continue this fight! - Aiden Bodeo-Lomicky
---
What resonates most about Maris I in my heart and mind is her impeccable integrity, commitment, warmth, and love (and more) for the highest good, protection, health, and happiness of animals of all shapes and sizes on land and in sea. Her unwavering pursuit of this inexhaustible life mission with her daughter, Maris II (who has the same impeccable qualities), right up until her passing gives great tribute to her (and Maris II) as people whom I wish and hope many more people worldwide would emulate. I am grateful and fortunate to have known Maris I as I am grateful and happy to be in her daughter's continued radiance and friendship, an important duo in the world for good. - Joy Julian
---
It is with deep sadness and heavy hearts that we were infomred the passing of Mrs. Maris Sidenstecker I, co-founder of Save the Whales. Her tireless dedication to whale protection leaves an enduring legacy. Maris' commitment to nature and wildlife was truly inspiring, and her impact on marine conservation is immeasurable. We will continue to support the organization and its mission. Mrs. Maris Sidenstecker I will be deeply missed. Our thoughts and well-wishes are with her family and friends. James Peng President & Founder Photo USA Corp. 46595 Landing Parkway, Fremont, CA 94538 U.S.A. Together, we are Orca Strong. - James Peng & All Staff
---
Very sad, we loved you so much. - John Sandalwood
---